Adamson House Wedding Photography
Malibu, California Wedding Photographer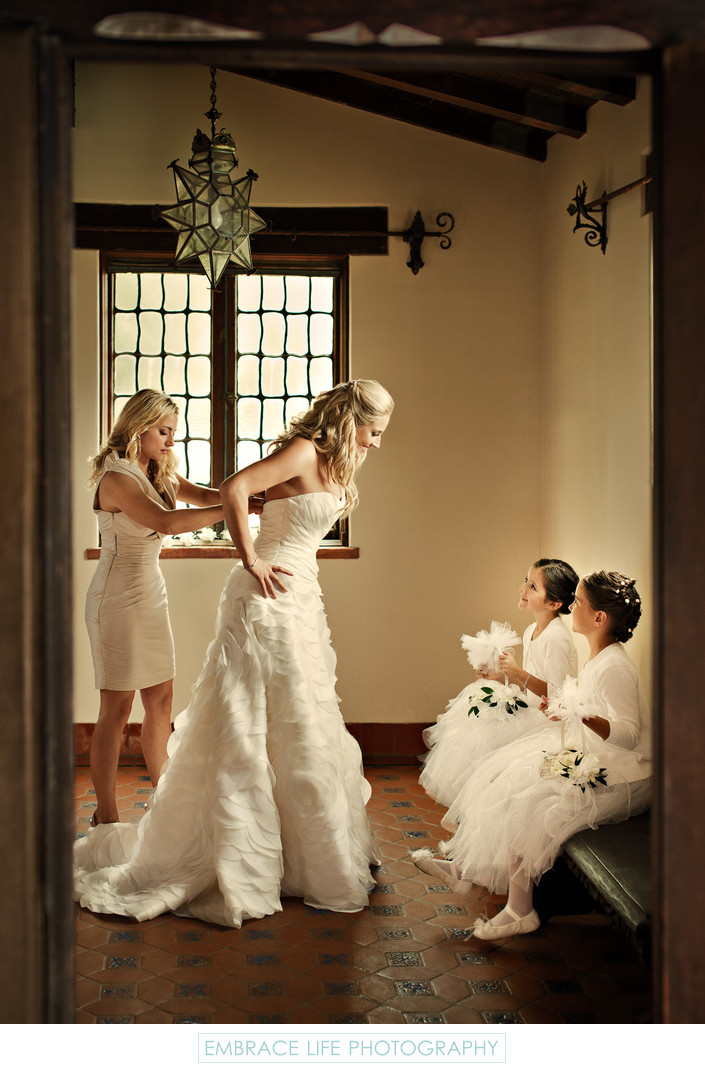 Rich in character, history and relaxed elegance, the Adamson House will provide your wedding with an ambiance unlike any other. Nestled in Malibu Lagoon State Beach, the views from this home turned museum are unreal. Located just off of the Pacific Coast Highway in Malibu, California, this particular property was once considered the single most valuable piece of real estate in the entire United States. The grounds are complete with stone walkways winding throughout the grounds containing the various buildings including the home, the bathhouse, and the lagoon. These pathways provide ample opportunities for picture perfect moments. The decor of the home itself has many influences such as Belgian linens, Moroccan, French, Spanish and Italian details. It also serves as a fabulous showcase for ceramic tile art, both in the home and in the fountains and pools. This incredible Malibu wedding venue truly embraces the relaxed nature of Southern California in an elegant and timeless way. Embrace Life photographers would be honored to capture the timeless memories of your Adamson House wedding.
Adamson House is located in Malibu, California. Phone: (310) 456-9575. Website: http://www.adamsonhouse.org. Location: 23200 Pacific Coast Highway, Malibu, CA 90265
Request more information for your Adamson House wedding:

Submitting your inquiry to Embrace Life is considered a request for further communication via email. We'll communicate with you at the email address provided. You may opt out of future emails any time.
---