Avalon Hotel Palm Springs
Avalon Palm Springs Wedding Photography
Palm Springs, California Wedding Photographer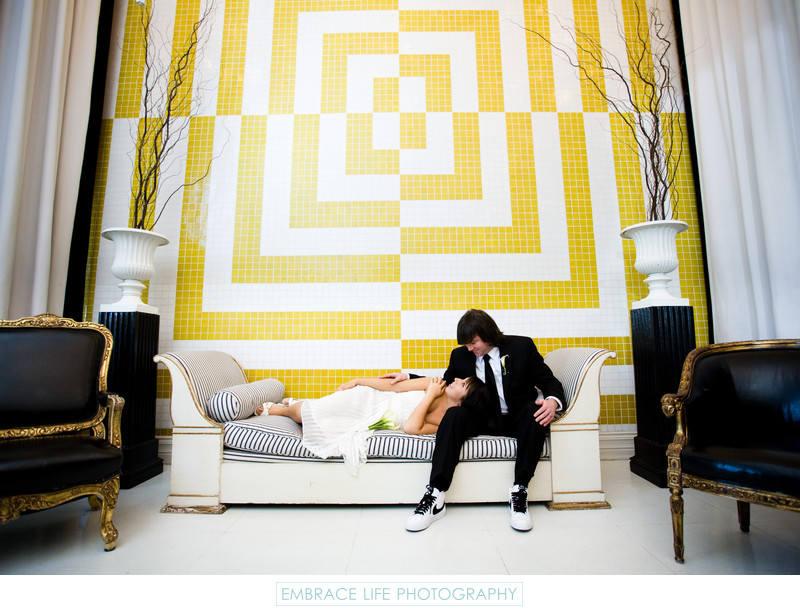 If you are looking for a desert oasis for your wedding, consider Avalon Hotel Palm Springs. A boutique resort located in the heart of Palm Springs, California, this intimate retreat brings to life the days of old Hollywood. Originated in the 1930's, meticulously well kept and modernized with all of the conveniences of today, this place is fully retro-chic. Offering an outdoor courtyard as your ceremony venue with the gorgeous hues of the San Jacinto Mountains as your backdrop, every detail of your wedding celebration will be exquisitely planned. With the contrasts in design of both the interior and exterior surroundings, every moment will seem almost surreal. Embrace Life Photography will be certain to capture your surreal and stunning moments filling your Avalon Palm Springs wedding.
Avalon Hotel is located in Palm Springs, California. Phone: (760) 320-4117. Website: http://www.avalonpalmsprings.com. Location: 415 South Belardo Road, Palm Springs, CA 92262
Request more information for your Avalon Palm Springs wedding:

Submitting your inquiry to Embrace Life is considered a request for further communication via email. We'll communicate with you at the email address provided. You may opt out of future emails any time.
---