Calamigos Ranch Wedding Photography
Malibu, California Wedding Photographer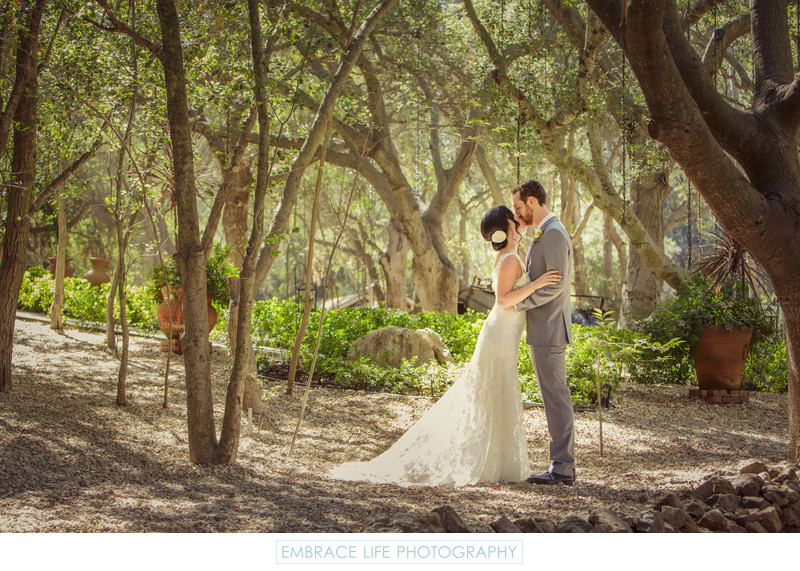 Calamigos Ranch, nestled in the hills of Malibu, California is almost like a world unto its own. The ambiance of this place is almost unreal. Edged on all sides by the Mailbu Wine Country, the entirety of the 130 acres that make up Calamigos Ranch seems to be a fairy land with waterfalls, ponds, 100 year old oak trees and weeping willows, lush ivy, rose bushes galore, and so much more. Calamigos Ranch offers four different venues, each complete with its own unique outdoor ceremony backdrop and its complimenting indoor reception hall. Every aspect of these venues reeks of charming rustic elegance and can easily either be very upscale casual or very classically elegant. For evening celebrations, the exquisite lighting truly carries you into the dreams of your night. You can't help but bubble over with romance here. Embrace Life Photography would be honored to provide you with wedding photography that forever captures the wedding of your dreams at Calamigos Ranch Malibu.
Calamigos Ranch is located in Malibu, California. Phone: (818) 889-6280. Website: http://www.calamigos.com. Location: 327 Latigo Canyon Road, Malibu, CA 90265
Request more information for your Calamigos Ranch wedding:

Submitting your inquiry to Embrace Life is considered a request for further communication via email. We'll communicate with you at the email address provided. You may opt out of future emails any time.
---