Chiang Mai, Thailand Destination Wedding Photography
Chiang Mai, Thailand Wedding Photographer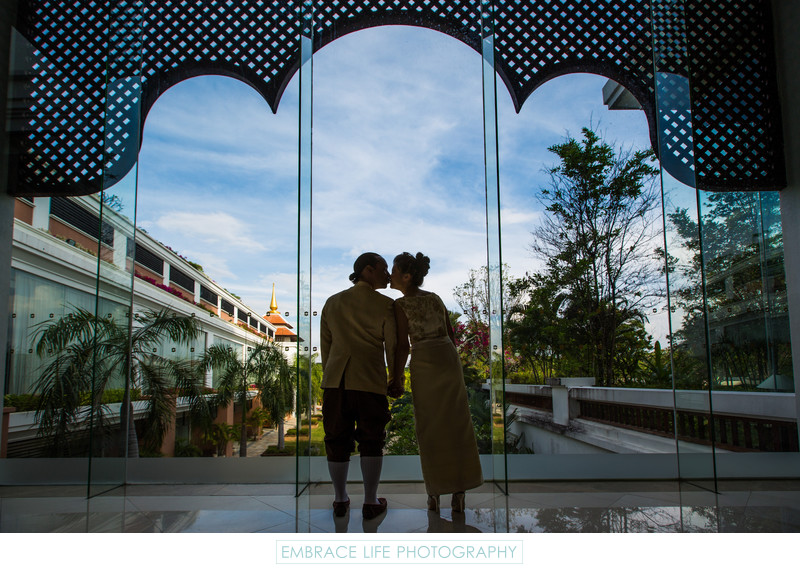 Chiang Mai, Thailand has never-ending beauty, with so much to offer its visitors. As Thailand's "Rose of the north" Chiang Mai is over 700 years old and has maintained much of the original historic culture, but has also added wonderful modern conveniences to make for a truly excellent experience. Chiang Mai, Thailand is known for wonderful hospitality and that is never more evident than when they provide wedding services to their guests. Some of the numerous resorts that go above and beyond for their guests include the Dhara Dhevi Chiang Mai and the 137 Pillars House, both of which are Travelers' Choice 2014 winners and considered among the best hotels in Chiang Mai. The Dhara Dhevi Chiang Mai has an expansive lawn with stunning surroundings that provides the perfect setting for an unforgettable destination wedding. The 137 Pillars House is set in the tropical Northern Thai forest and provides an excellent venue for your wedding and reception. Wherever you choose to have your wedding, Chiang Mai, Thailand will undoubtedly provide surpassing beauty and Embrace Life Photography would love to give you equally stunning photographs to tell your story.
Request more information for your Chiang Mai, Thailand destination wedding:

Submitting your inquiry to Embrace Life is considered a request for further communication via email. We'll communicate with you at the email address provided. You may opt out of future emails any time.
---