De Luxe Banquet Hall Burbank
De Luxe Banquet Hall Wedding Photography
Burbank, CA Wedding Photographer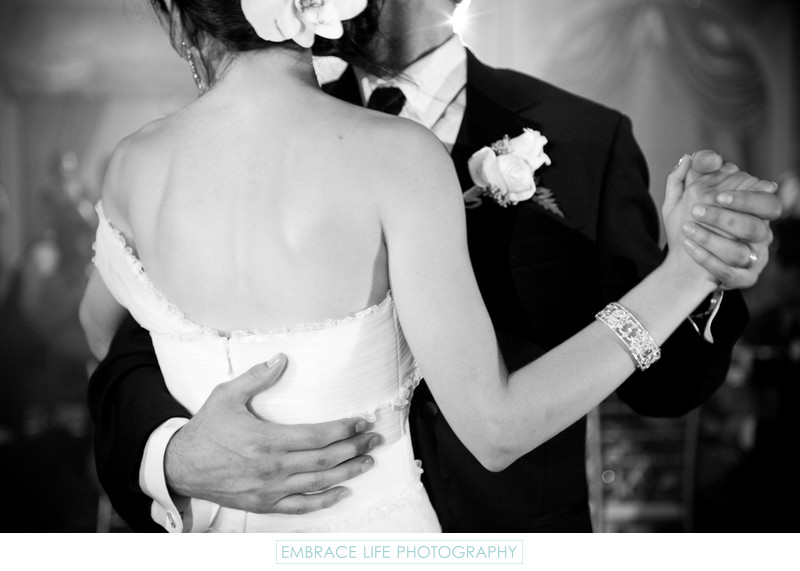 If you are looking for an opulent wedding or reception venue that drips with ornate and warm detail, look no farther than the De Luxe Banquet Hall in Burbank, CA. Located in Burbank, California, one of Los Angeles' gems, De Luxe Banquet Hall is tucked away in its own private pocket. From the majestic entry complete with Italian marble floors and walls, intricately detailed vaulted ceilings and pillars, to the hand crafted mosaic water fountain, there is no detail lacking here. The decor of the hall may speak of grandeur from long ago, yet the facility itself has an incredible state of the art lighting system capable of setting any backdrop to your wedding. There are four crystal chandeliers that sparkle to set the succulent tone of your night along with a large rotating chandelier above the dance floor. The walls are lined with elegantly luxurious draperies and the moldings leave no detail incomplete. Between the ornate detail of your surroundings and the sparkling from the chandeliers, everywhere you turn you encounter a feast for the eye. Embrace Life photographers would be honored to capture the unspeakable beauty of your wedding or reception at De Luxe Banquet Hall.
De Luxe Banquet Hall is located in Burbank, California. Phone: (818) 955-7777. Website: http://deluxebanquethall.com. Location: 237 E. Olive Ave., Burbank, CA 91502
Request more information for your De Luxe Banquet Hall wedding:

Submitting your inquiry to Embrace Life is considered a request for further communication via email. We'll communicate with you at the email address provided. You may opt out of future emails any time.
---