Fairmont Miramar Santa Monica
Fairmont Miramar Wedding Photography
Santa Monica, CA Wedding Photographer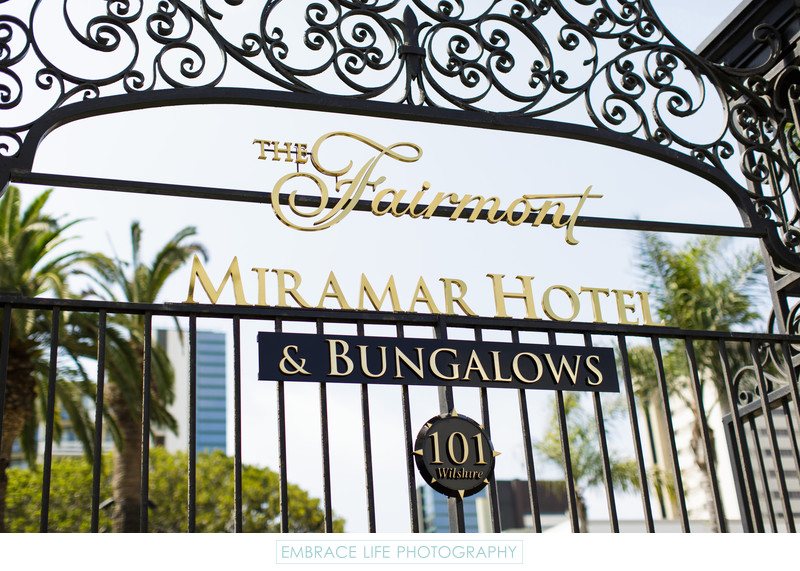 Santa Monica, California is a beautiful coastal city located just a short drive from almost everything you could want to see in Southern California. Located only 14 miles from LAX, Fairmont Miramar Hotel & Bungalows is strategically located to give guests great access to many various Los Angeles area hotspots. Originally built in 1889 as a family mansion by John P. Jones, founder of Santa Monica, Fairmont Miramar has a rich history and gorgeous views of the Pacific. Whether you choose to have your ceremony on the Front Drive under their iconic Moreton Bay fig tree or on the beach in front of the amazing Pacific ocean, Fairmont Miramar has the perfect setting for an incredible wedding. Fairmont Miramar has multiple reception options, including the Starlight Ballroom with room for up to 450 guests and the slightly more intimate Wedgewood Ballroom with space for up to 200 guests. Embrace Life would be honored to be your Fairmont Miramar wedding photographer.
Fairmont Miramar Hotel & Bungalows is located in Santa Monica, California. Phone: (855) 968-0100. Website: http://www.fairmont.com/santa-monica/. Location: 101 Wilshire Boulevard, Santa Monica, CA 90401
Request more information for your Fairmont Miramar Hotel & Bungalows wedding:

Submitting your inquiry to Embrace Life is considered a request for further communication via email. We'll communicate with you at the email address provided. You may opt out of future emails any time.
---