Hotel Bel-Air Los Angeles
Hotel Bel-Air Wedding Photography
Los Angeles, CA Wedding Photographer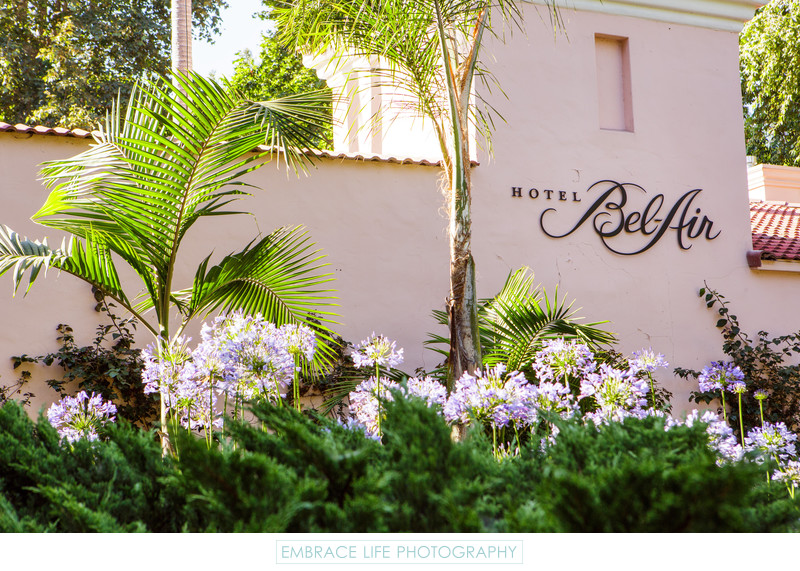 Located in the hills just minutes from Beverly Hills, Hotel Bel-Air has gorgeous scenery and a romantic feel throughout the secluded grounds. One of Los Angeles, California's great wedding venues, Hotel Bel-Air will make both bride and groom feel like they are living a fairy tale. From the spacious Front Lawn that houses a 100 year old Sycamore tree to the Garden Ballroom, with it's French doors overlooking lush gardens and handmade mercury glass chandeliers, this great venue provides an amazing backdrop for your romantic wedding. Year-round blooming gardens and stunning grounds throughout allow Embrace Life Photography to capture every beautiful moment and provide memories for a lifetime. It would be Embrace Life's pleasure to be your Hotel Bel-Air wedding photographer.
Hotel Bel-Air is located in Los Angeles, California. Phone: (310) 472-1211. Website: https://www.dorchestercollection.com. Location: 701 Stone Canyon Rd, Los Angeles, CA 90077
Request more information for your Hotel Bel-Air wedding:

Submitting your inquiry to Embrace Life is considered a request for further communication via email. We'll communicate with you at the email address provided. You may opt out of future emails any time.
---