Museum of Latin American Art MOLAA
Museum of Latin American Art Wedding Photography
Long Beach, CA Wedding Photographer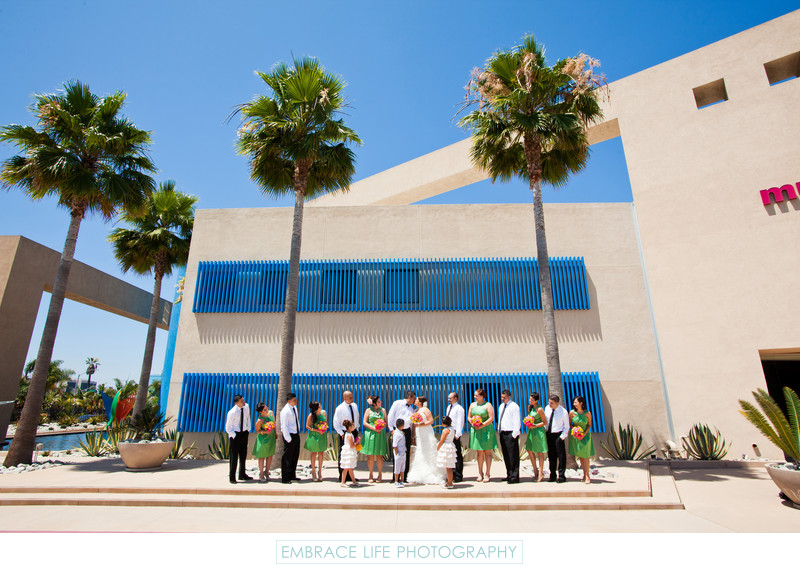 If you are looking for a wedding venue with a high level of Latin culture, consider the Museum of Latin American Art. Located in Long Beach, California, the museum's architecture consists of contemporary and modern indoor and outdoor wedding venues. With highly flexible spaces including a Sculpture Garden that has the atmosphere similar to that of an upscale lounge, indoor art studios and galleries, complete with a modern take on an indoor pond, it is possible to create a wedding of nearly any ambiance. The bright colors and strong lines of the MOLAA's architecture provide intriguing backdrops for photos and ceremonies alike. With the artful surroundings, minimal decor is required although extravagant decor will work as well. Embrace Life photography would be honored to capture the rich culture that embellishes your Museum of Latin American Art wedding.
Museum of Latin American Art is located in Long Beach, California. Phone: (562) 437-1689. Website: http://www.molaa.org. Location: 628 Alamitos Avenue, Long Beach, CA 90802
Request more information for your MOLAA wedding:

Submitting your inquiry to Embrace Life is considered a request for further communication via email. We'll communicate with you at the email address provided. You may opt out of future emails any time.
---