O'ahu, Hawaii Wedding Photography
Oahu, Hawaii Wedding Photographer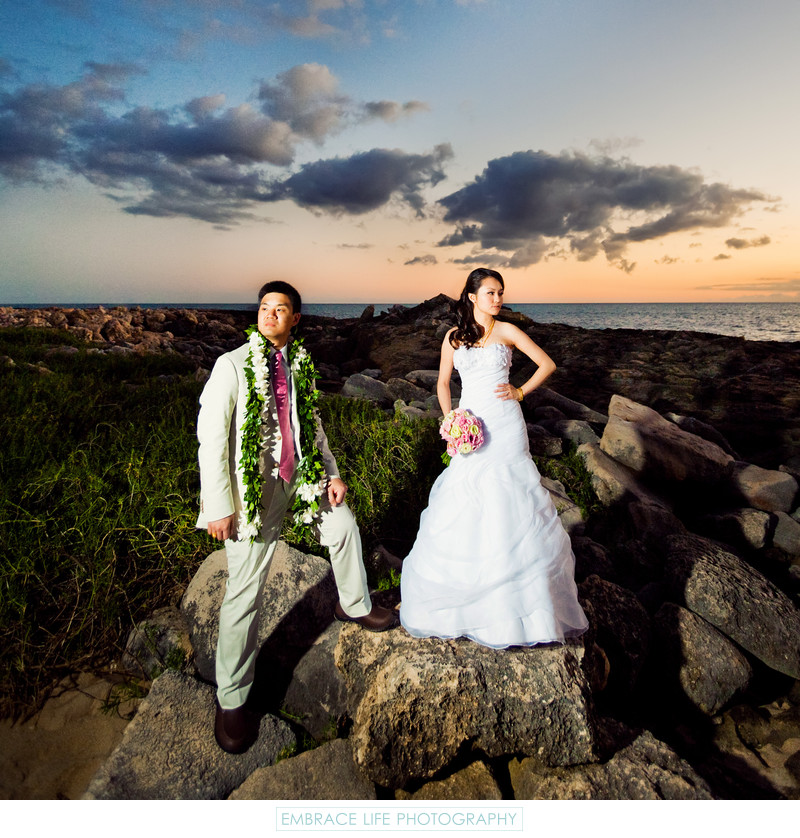 If you have a destination wedding in mind, consider O'ahu, Hawaii. Even in the winter months, O'ahu, Hawaii has much to offer. With a tropical climate that generally stays between 75 and 85 degrees year round, you really can't go wrong. As the third largest Hawaiian island, Oahu is home to Waikiki, an area rich in history and abundant in nightlife, Honolulu, North Shore which is world renown for its incredible surfing competitions, and the Leeward Coast, which is a collection of small, more secluded villages with the exception of the Ko Olina Resort. If you are a history buff and would enjoy an opportunity to enrich your knowledge of American history, Oahu offers gorgeous backdrops to places like Pearl Harbor, the Polynesian Cultural Center or the Iolani Palace. Whether you are looking to have a lot of fun and activity around your tropical island wedding or you would rather sit in the peaceful tranquility of the multiple gorgeous beaches that surround you, the Hawaiian island of O'ahu has everything that you are looking for. Embrace Life Photography would be honored to accompany you and capture these timeless memories in enriched and lush surroundings as you prepare for and celebrate your first steps as man and wife on the beaches of O'ahu, Hawaii.
Request more information for your Hawaii wedding:

Submitting your inquiry to Embrace Life is considered a request for further communication via email. We'll communicate with you at the email address provided. You may opt out of future emails any time.
---