Pasadena City Hall Wedding Photography
Pasadena, CA Wedding Photographer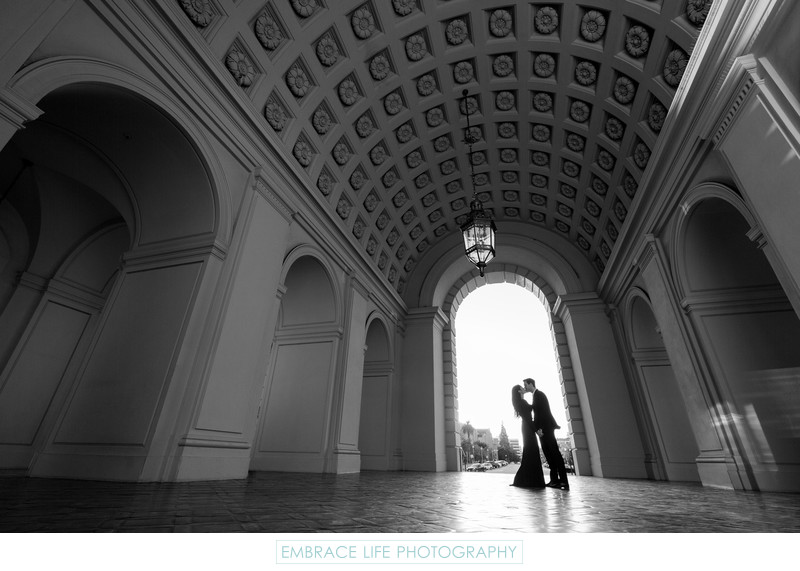 Pasadena City Hall is an amazing place for a wedding. The architecture is very classic and ornate - a rare find in Southern California. Pasadena, California, boasts a beautiful downtown area with great parks, public art and a unique, charming character. The city hall building was renovated in 2008 and looks exquisite, especially when lit up at night! We were fortunate enough to photograph one of the first events to take place just after its grand re-opening. Embrace Life would be honored to be your Pasadena City Hall wedding photographer.
Pasadena City Hall is located in Pasadena, California. Phone: (626) 744-4000. Website: http://ww2.cityofpasadena.net/cityhall/. Location: 100 Garfield Ave, Pasadena, CA 91101
Request more information for your Pasadena City Hall wedding:

Submitting your inquiry to Embrace Life is considered a request for further communication via email. We'll communicate with you at the email address provided. You may opt out of future emails any time.
---