Sherwood Country Club Westlake Village
Sherwood Country Club Wedding Photography
Westlake Village, CA Wedding Photographer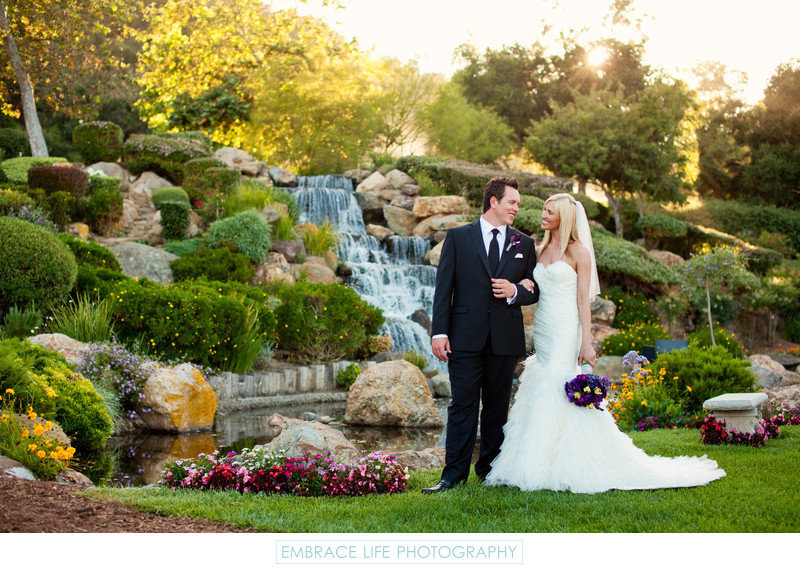 There is a refined, upscale ambiance at Sherwood Country Club that lends itself easily to both extravagant and understated events. Located in beautiful Thousand Oaks, California, and nestled at the feet of the renown Santa Monica Mountains, every view is accompanied by a gorgeous mountain backdrop. The Sherwood Country Club offers multiple venues capable of hosting events of nearly any size, both indoor and outdoor. Outdoor venues range from golf-course surrounded lawns to terraces with gorgeous curved staircases perfect for your grand entrance. The buildings themselves are crisp brick buildings lined by sculptured pillars and elegant walkways. There is a Grand Ballroom unlike any other, complete with crystal chandelier. With an on-site caterer, you will be able to custom tailor your wedding to fit your dream. Embrace Life photographers will be sure to capture each exquisite moment of your Sherwood Country Club wedding.
Sherwood Country Club is located near Lake Sherwood in Westlake Village, California. Phone: (805) 496-3036. Website: http://sherwoodcatering.com. Location: 320 W. Stafford Road, Thousand Oaks, CA 91361
Request more information for your Sherwood Country Club wedding:

Submitting your inquiry to Embrace Life is considered a request for further communication via email. We'll communicate with you at the email address provided. You may opt out of future emails any time.
---