Westminster Presbyterian Church Pasadena
Westminster Presbyterian Church Wedding Photography
Pasadena, CA Wedding Photographer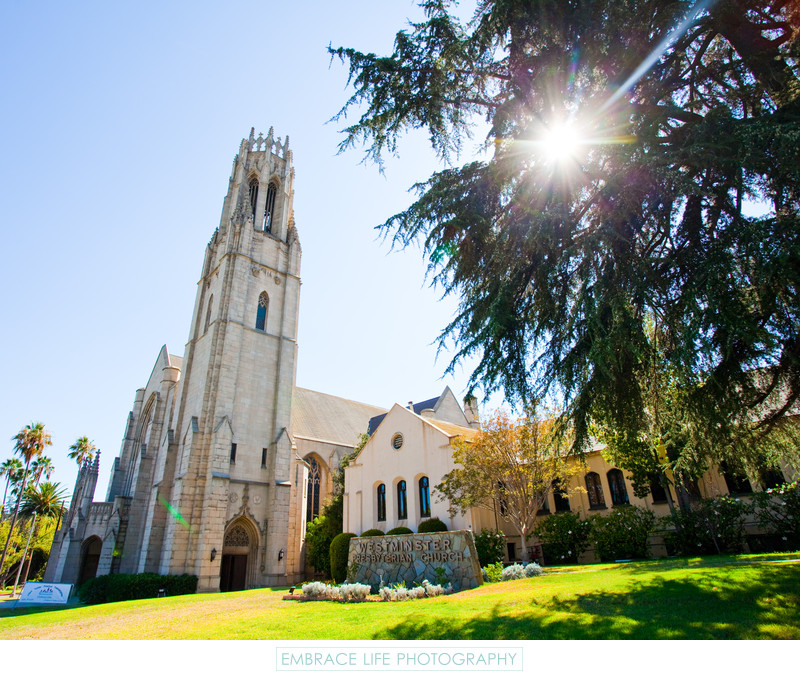 Westminster Presbyterian Church in Pasadena, CA is absolutely beautiful. Located in Pasadena, California, this incredible french gothic cathedral is a testament to times gone by. As is the case throughout all of Pasadena, there is an elegance and aura of greatness that encompasses you as you walk through the halls of this incredible church wedding venue. Known largely as the most beautiful church in all of Pasadena, (and also as the wedding venue for the infamous Heidi Montag and Spencer Pratt wedding), Westminster Presbyterian Church has balconies and incredible arched and vaulted ceilings surrounded by intricately detailed stained glass windows. There is almost a regal sense to the place as you look around and take in the exquisite architectural detail. They offer a piano, a harpsichord, and a full size organ to play live music throughout your celebration. There are dressing rooms for both the bride's and groom's parties. There is also an on-site reception hall, should you be interested. With the incredible architectural detail and the elegance that is native to Pasadena, Westminster Presbyterian Church truly would be a venue fit for a princess on her blessed day. At Embrace Life Photography, we would consider it a pleasure to accompany you as you live out your wedding dreams at Westminster Presbyterian Church.
Westminster Presbyterian Church is located in Pasadena, California. Phone: (626) 794-7141. Website: http://wpcpas.org. Location: 1757 North Lake Avenue, Pasadena, CA 91104
Request more information for your Westminster Presbyterian Pasadena wedding:

Submitting your inquiry to Embrace Life is considered a request for further communication via email. We'll communicate with you at the email address provided. You may opt out of future emails any time.
---