ABOUT ADAM, AMBER & EMBRACE LIFE
LOS ANGELES PORTRAIT AND WEDDING PHOTOGRAPHERS
Embrace Life Photography creates images that promote modern aesthetics while avoiding the over-stylized trends that often prematurely date wedding and portrait photographs. Our design-influenced work is delivered with exceptional personal care and an obsession with exceeding our clients' expectations (as our many great reviews can attest). We've been honored with (20) Awards of Excellence in the Wedding and Portrait Photographers International 16x20 print competitions and have received the WeddingWire Bride's Choice Award for six consecutive years.
---
A MESSAGE FROM ADAM
When I was 15 years old, I shot, developed and processed my first roll of 35mm black & white film. Immediately, I fell in love with the magic of photography and making people look and feel good through my art. This is what I was meant to do.
My devotion to the art got serious during my final year at Agoura High School; four of my six classes were photography related, the highlight of which was being mentored by Hollywood celebrity photographer, Douglas Kirkland, who has photographed everyone you can think of starting with Marilyn Monroe. That was an incredible experience for which I am forever grateful to Douglas and his wife, Francoise. I'm blessed to call them friends.
In college, at Brooks Institute of Photography in beautiful Santa Barbara, I studied both color and black & white film photography using 4x5, medium format and 35mm cameras. During my time there I was consistently listed on the Dean's List, received the portrait department's Award of Excellence, and my bachelor's degree with Magna Cum Laude honors. In addition to exciting recent projects, my commercial/editorial photography website still showcases an image or two created during my time at Brooks.
Family is the most important thing in the world to me. Amber and I feel so lucky to work together as a husband and wife photography team, and love sharing that experience with others as they celebrate life's greatest moments and milestones. When we're not working, we spend as much time as possible with our incredible daughter, Faith, who calls Sundays her "happy days" because she loves going to church in the morning and spending afternoons relaxing with us and her grandparents.
Photography has taken us around the world, and we're always excited to see where it will take us next. It would be so nice to hear your story, too. Drop us a line and let us know how we can serve you. Thank you for visiting!
- Adam
---
PRICING
We want to speak with you about your portrait, event or wedding photography needs! Give us a call at (888) 818-1456 or send us an email.
---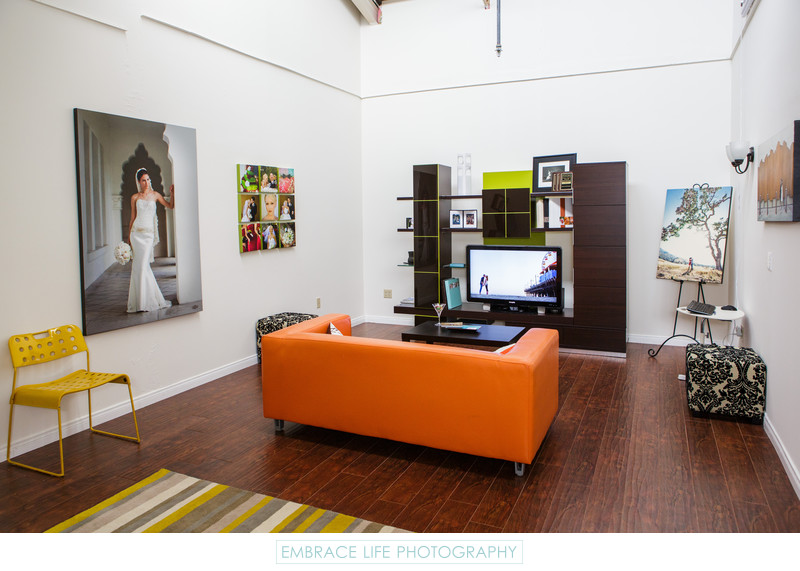 Embrace Life Photography's First Santa Monica Office
---